Enter Music Festival 2011
Share
Leszek Możdżer presents ENTER MUSIC FESTIVAL 21-22.06.2011 Poznań at the Strzeszyński lake.
The Enter Music Festival promotes individual research in music and presents a panorama of musical energy oscillating around jazz stylistics in the open air. The Art Director Leszek Możdżer, invites both famous and upcoming artists he has already met on the stages of the world, or those he would like to hear live himself. He often performs with them in his own projects.
The festival is a mixture of unpretentiousness, independence and freedomdue tothe atmosphere of this open-air event, the exclusiveness caused by the limited number of spectators, and the list of performing artists who always guarantee the highest level of musical experiences.
Enter Music Festival 2011 presents:
Paweł Kaczmarczyk Audio feeling Band
Michael Wollny
Victoria Tolstoy
Komeda Możdżera premiere – Leszek Możdżer/Zohar Fresco
Nik Bartsch's Ronin
Olo Walicki/Gaba Kulka/Maciej Szupica + guests Leszek Możdżer/Zohar Fresco – Saintbox
See photos from the Enter Music Festival 2011.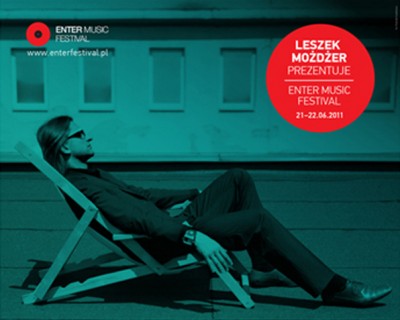 read less