W. Norris & L. Możdżer "The Last Set" – Live at the A-Trane
Share
The US-American pianist Walter Norris (*27.12. 1931, Little Rock, Arkansas, USA / † 29.10. 2011, Berlin) ranks among the great but quiet heroes of his art. Before his death in 2011, he recorded a magical concert at the Berlin jazz club "A-Trane" on two separate pianos with Leszek Możdżer, the luminous star of Polish jazz. It should remain Walter Norris' last recording. To pay tribute to this outstanding artist, this concert will be released on 26th October 2012 under the title "The Last Set" – Live at the A-Trane" (ACT 9540-2).
No one with a background in jazz, who ever experienced a performance of the American Walter Norris, would doubt that he saw a true master of jazz piano. Walter Norris played with jazz greats such as Stan Getz, Dexter Gordon, Jonny Griffin, Herb Geller, Charles Mingus, Ornette Coleman, and the Thad Jones / Mel Lewis Orchestra. With Coleman and Don Cherry, he played on the now legendary album Something Else!!! and in the early 70's, he came to Europe and eventually moved to Berlin for a permanent engagement with the SFB Radio Orchestra. He later became a professor of jazz piano at the Berlin Music University "Hochschule der Künste" and continued working as a composer and musicologist.
It was in Berlin where he first met Leszek Możdżerwho recollects, It was in the 80's and I was still a teenager when I listened to the music of Walter Norris for the first time at a friend's flat in Berlin. I was fascinated by the intensity and originality of Walter's playing from the first moment on and ten years later he came to a concert of mine at the Berlin Polish Institute. We quickly got to know each other and I was deeply impressed by his personality, openness and helpfulness.
Możdżer then suggested Norris and him collaborate for a couple of concerts in Berlin and Poland. They developed a concept and rehearsed together and on November 2nd, 2008 they played live for the first time on two pianos at the Berlin jazz club A-Trane.
The concert became one of these rare, great experiences for everyone involved – full of true music, deep but making everyone smile with bliss at the same time. Możdżer recalls. The concert remained their only collaboration: On the night of October 29, 2011, Walter Norris died in his home in Berlin at the age of 79.
See interview with Walter Norris
Source: www.styl.pl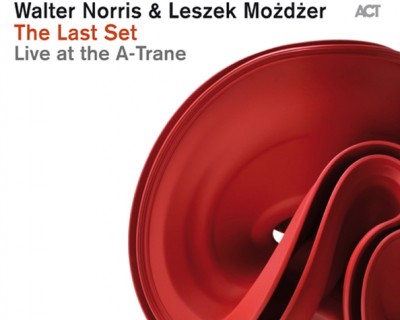 read less