Solidarity Of Arts, Esperanza +
Share
Esperanza+ is the main event of the 2014 Solidarity of Arts festival. Its host and headliner is a three-time Grammy Award winner, (mainly jazz) bassist, vocalist and composer, Esperanza Spalding. Many of her star guests are musical legends – the best kind of legends, musicians who don't live off their past achievements, but continue to inspire people around them with their most recent undertakings.
We will hear (performed for the first time by the line-up of Wayne Shorter, Esperanza Spalding, Terri Lyne Carrington, Leo Genovese and the Orchestra of the Polish Baltic Philharmonic under Clark Rundell) Mr. Shorter's orchestral-vocal piece GAIA, originally written for Esperanza and the LA Philharmonic. We will hear Herbie Hancock, Wayne Shorter, Esperanza Spalding and Terri Lyne Carrington performing together – we have no idea what they decide to play, but it is safe to say that their set will be one of evening's main highlights. We will receive bundles of positive energy from two groups led by Pedrito Martinez and Oumou Sangaré, as well as from a duo of Israeli percussionist Zohar Fresco and a renowned Canadian trumpeter Ingrid Jensen. Polish stars of the night are Wojciech Waglewski&VooVoo (with the Orchestra of the Polish Baltic Philharmonic and with Esperanza) and the Warsaw Village Band (also with Esperanza guest-starring in one of their songs). The night's finale will feature three "+" headliners on one stage: Esperanza Spalding, Poland's gifted pianist and composer Leszek Możdżer (host and music director in 2010) and Marcus Miller (2011, now as well as then accompanied by Alex Han and Louis Cato).
It is worth mentioning that individual concerts of most of the above mentioned acts are a cause for celebration, anywhere in the World they happen take place. The fact that these musicians are coming to Poland to perform together at our festival is very humbling – we couldn't be happier. We hope that Esperanza+ will go down as one of the most extraordinary jazz evenings in Poland's recent history.
For those who will not be able to make it to Gdańsk: Esperanza+ will be broadcast live by the national TVP Kultura.
Source: www.solidarityofarts.pl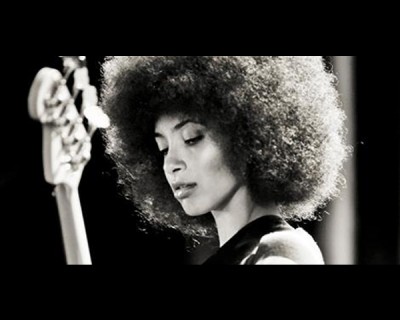 read less